Istria is the largest peninsula of the Adriatic Sea and is the most westerly province of Croatia, next door to Italy. Istria has no less than 275 miles of coastline and this makes it a very popular holiday destination, especially among sun worshippers. Pula, Poreč and Umag are the main tourist resorts. Istria is lush with lots of unspoilt countryside, lakes and waterfalls, centuries old culture and very hospitable people. However, it's the beautiful crystal clear waters and high sun hour ratings which make Istria a dream destination for so many people.
Poreč(12,500 inhabitants) located on a lagoon on the west coast of Istrië. The city is surrounded by beautiful green countryside and has a mild Mediterranean climate. The history of Poreč goes back a long way: Roman remains can be found at various places. A famous place of interest in Porec is St. Euphrasius Basilica dating back to the 6th Century and internationally known for its beautiful Byzantine mosaics. In 1997, this basilica was added to the world heritage list of UNESCO.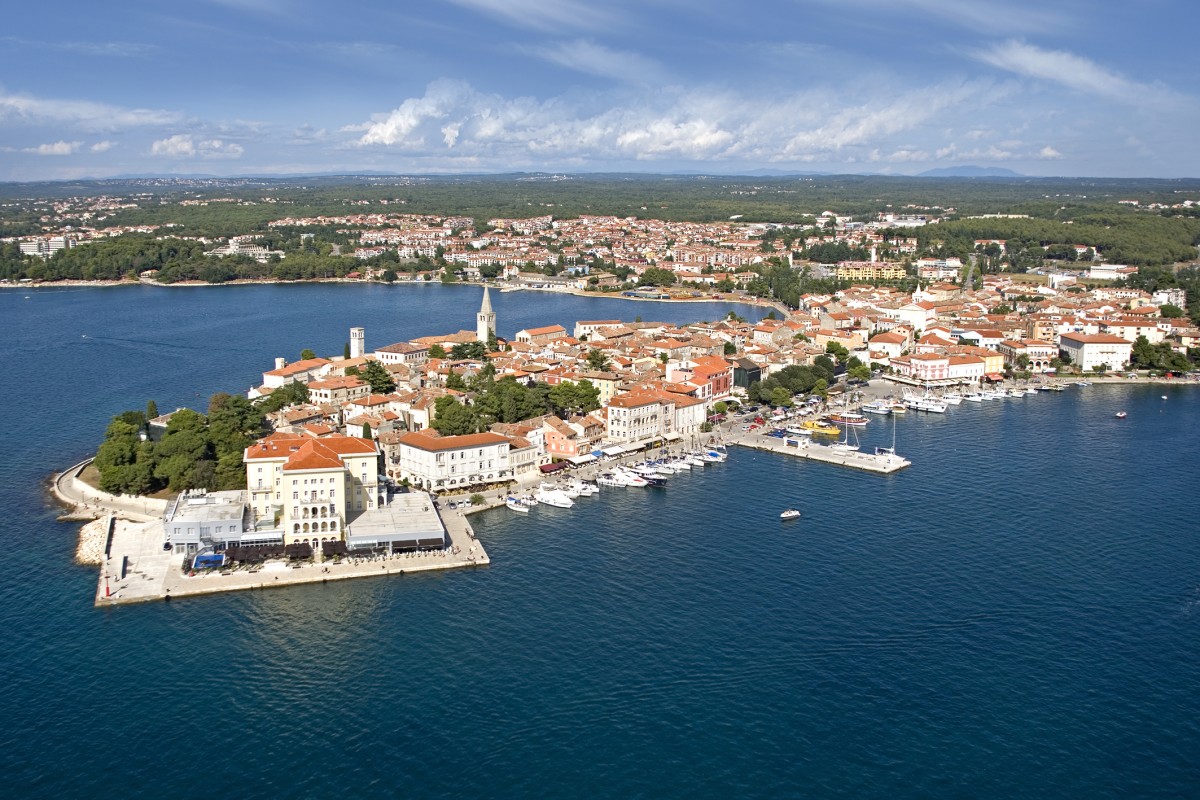 Umag in Istria is the first city you will reach when approaching Istria from western Europe. Umag conquers with its allure, diversity and richness of the tourist offer. Umag is a town of around 13,000 inhabitants which with about 45 km of the coastline and interesting hinterland integrates special features of the whole region and might be the best introduction into a different experience of the Mediterranean.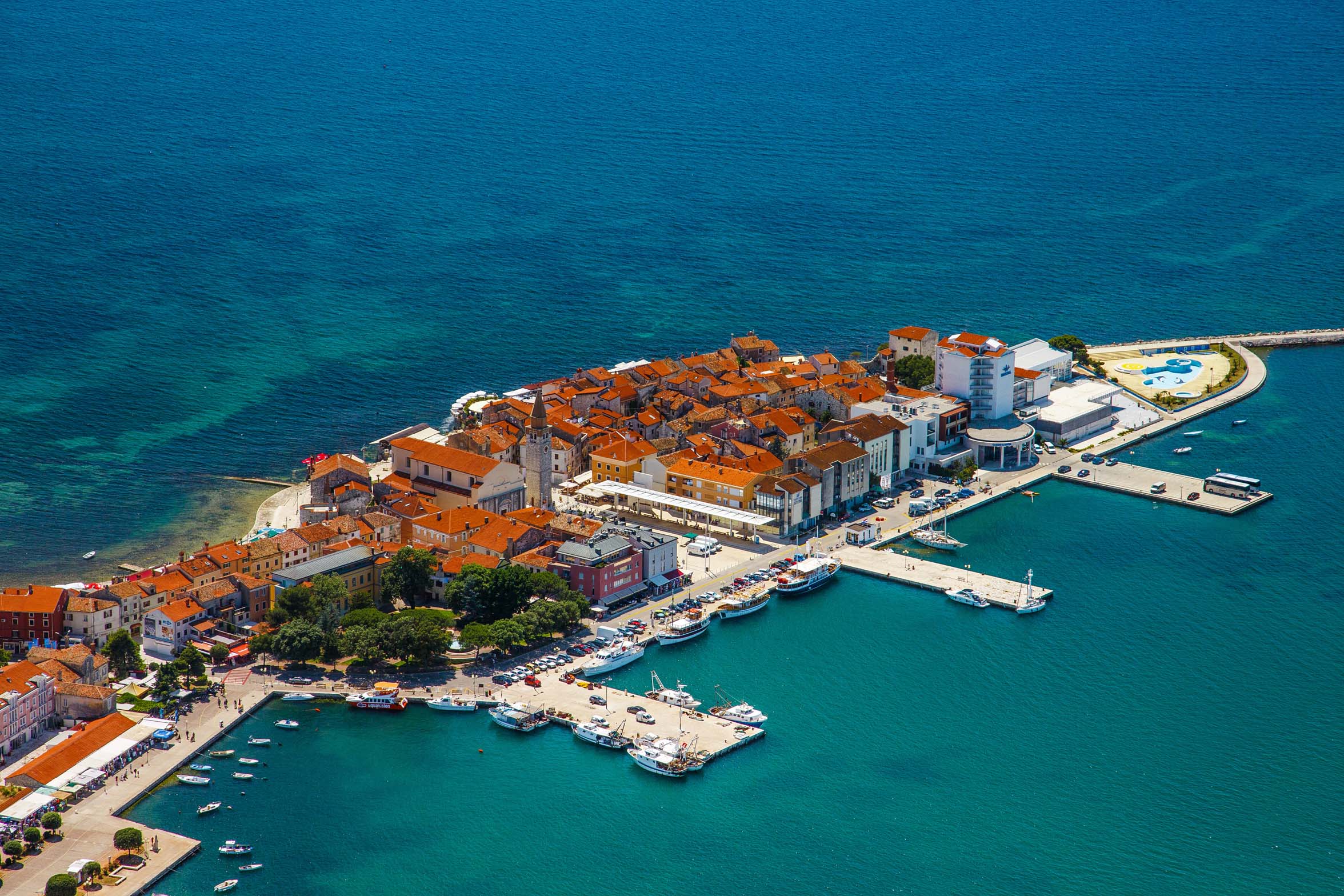 Pula, with 80,000 inhabitants, is a 2,500 years old roman city with a lot of historical buildings such as the world famous ARENA where 2.000 years ago roman gladiators met each other in fights to the death. Other interesting testimonies of this period are the Arch of the Sergians and the Augustus Temple. But there is another Pula as well: the modern city with beautiful, enormous hotel complexes on a nice coast, a yachting harbour and other tourist attractions